FREE SHPPING IN THE CONTINENTAL USA!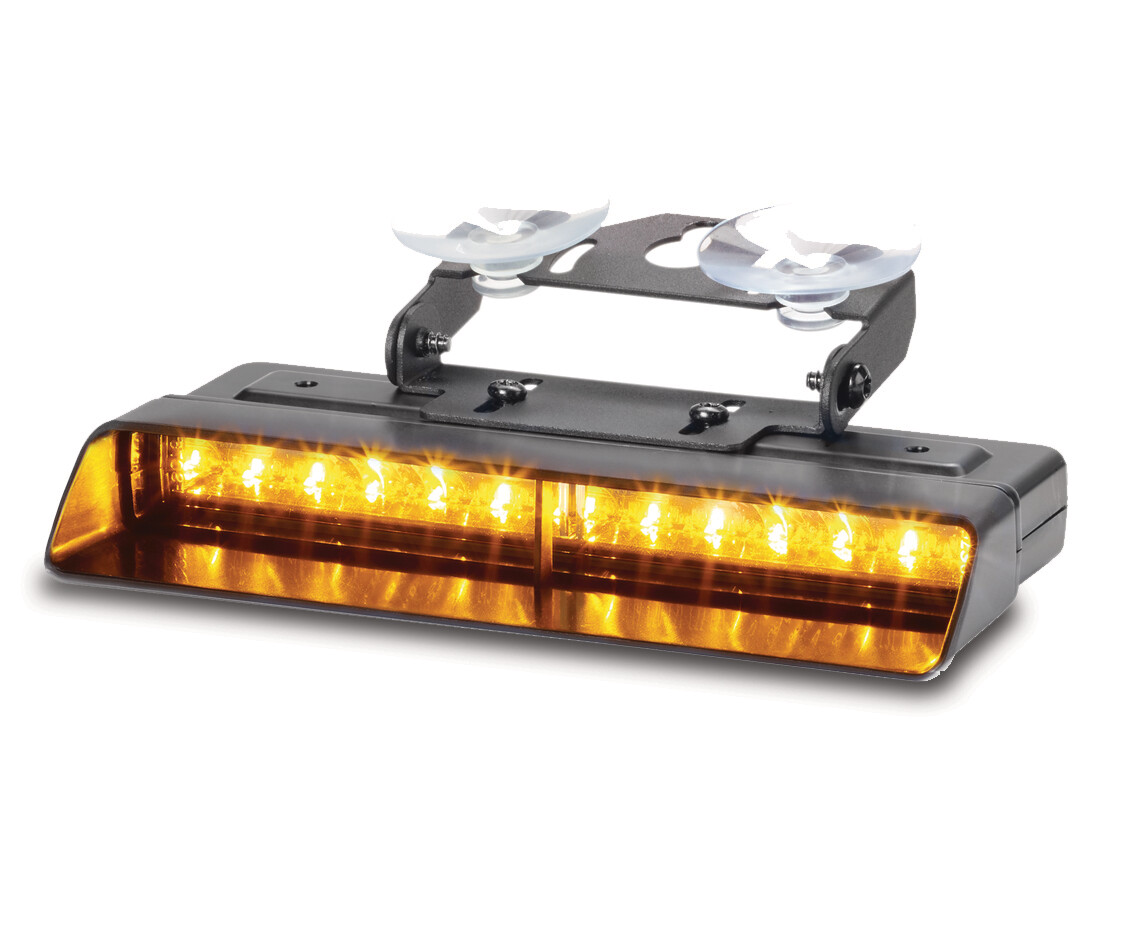 FEDERAL SIGNAL XSM2C-WAG-US Xstream White/Amber/Green - White/Amber/Green Dual head models with accessory plug
XSM2C-WAG-US
Product Details
Solaris® LED reflector technology for better optical efficiency and superior off-axis warning
SpectraLux® multicolor LED technology in combinations of Amber Blue Green Red and White
Incorporates FSLink® shared flash pattern set which provides the ability to synchronize with other FSLink products
XStream models can be set to a steady burn pattern and then programmed to synchronize with other FSJoin products
FSJoin™ enables the synchronization of functions operation and flash patterns across multiple warning devices and multiple vehicles
Each light head includes three colors with (6) LEDs of each color [(18) LEDs total)]
Low-profile design
Available in single- or dual-head models
Black polycarbonate housing
Each model features two recessed buttons one to change flash pattern and other for color mode
(25) Flash patterns including random and steady; (10) color modes
Versatile mounting brackets and three different length snap-on flash guards included
Choice of accessory plug or wired models
Accessory plug models include two switches for on/off and steady-burn
Five-year warranty
Features
Approvals
SAE J845 Class 1
SAE J595 Class 1
CCR Title 13
Built-in Versatility
XStream® is an interior mount LED warning light that can be installed almost anywhere inside a police car fire commander and volunteer fire vehicle or work truck. XStream is available in single- or dual-head configurations and with accessory plug or wire leads that allow for synchronization. Ideal for dash/deck headliner and window mount applications each model includes a light head (2) suction cups bail and pivot brackets mounting hardware and three different length snap-on flash guards making installation quick and versatile.
Every model is built with Federal Signal's Solaris® LED reflector for superior optical performance. In addition SpectraLux® multicolor LED technology provides the ability for a LED light head to change color and operate as a single dual or tri-color light head through user-selected color modes.
Easy Push-Button Flash Pattern and Color Mode Selection
XStream warning lights come equipped with (25) flash patterns and (10) color modes. Flash patterns and color modes can be changed simply with two recessed buttons included on each model. Wired units use an advanced five-wire technology that coordinates flash patterns between up to eight lights at once. Accessory plug models are simple to transfer from vehicle to vehicle and include two switches for on/off and White steady-burn.
Specifications
Single-head
Dual-Head
Operating Voltage
12 Vdc
Current Draw
0.8 A (Steady White)
1.5 A (Steady White)
Operating Temp
-40˚ to +176˚ F (-40˚ to +80˚ C)
Physical Specifications (Light Head)
Length
3.9 in (9.9 cm)
7.3 in (18.5 cm)
Width
2.2 in (5.6 cm)
Height
1.0 in (2.5 cm)
Ship Weight
0.6 lb (0.3 kg)
1.0 lb (0.5 kg)
Videos
Save this product for later